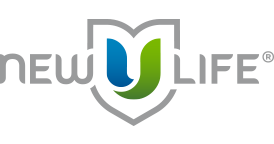 I'm sure you found this review because you're looking to make extra money with a MLM company.  With the huge number of companies to choose from, it's wise to do some research before joining one.
With the straight facts, I'm going to help you determine if New U Life is the right opportunity for you.
What is New U Life
It is an MLM company in the health and wellness industry, with the primary product being a homeopathic growth hormone. It was founded  in 2017 by Alex Goldstein who grew it out of the family business he took over at the age of 18.
They have a BBB rating of A+, but are not accredited by the BBB
They have over 94,000 distributors
There are no lawsuits against New U Life at this time, but there are plenty of complaints through the BBB. The complaints are mostly about the product or service, with many people having difficulty returning items and just reaching customer service in general.
While no lawsuits, a complaint was filed with the FTC and FDA about deceptive marketing practices from New U Life distributors claiming their products are effective against Covid19.
What are New U Life's popular products
Their main product is an anti-aging gel called Somaderm Gel. It is a powerful, transdermal solution that promotes bone and joint health, increases muscle, reduces fat and improves sleep. The member price for Somaderm Gel is $169.99.
Their additional products are:
Fortress – To support the body's immune mechanisms and support overall vitality (member price $69.99)
Keto/Day and Keto/Night – To support whole body health through the day and maintain ketosis through night for a restful sleep (member price $199.99)
KetoGenesis4 – A ketone drink mix designed to allow for quickly reaching the highly efficient fat-burning state of ketosis (member price $139.99)
KG4 – Ketone drink mix with no artificial sweeteners (member price $149.99)
What is the opportunity
Being a MLM company, the business opportunity is for you to sell the products through your own efforts and recruiting others to do the same.  You will make commissions on your sales and the sales of those people you are able to recruit.  You will be in business for yourself to create your own income based on your own efforts.
What is the compensation plan
Compensation starts with commissions from retail sales as follows:
$45 commission for 1 retail order
$25 commission for 1 autoship order
$520 commission for 1 commercial order (40 bottles)
Commission from the people you recruit:
$20 for recruiting a Standard affiliate
$60 for recruiting  a Pro Pack affiliate
$120 for recruiting an Executive Pack affiliate
There are additional ways to earn money through bonuses, fast starts and rank achievement awards.
As far as earnings potential, a look at their 2018 Distributor Compensation Summary report, shows that very few distributors made money with the company. Only 4.1% made over $600 and 95.8% made zero.
What is the Cost to Join
The cost to join will depend on which level you want to start, with the price including at least one bottle of Somaderm Gel.
$199 to start as a Standard Affiliate (includes 1 bottle of gel)
$499 to start as a Pro Affiliate (includes 4 bottles of gel)
$$800 to start as an Executive Affiliate (includes 8 bottles of gel)
PROs & CONs
Pros:
Homeopathic products with natural ingredients
Cons:
Expensive products
Expensive to join
Many BBB complaints regarding products and customer service
Requires autoship to remain active and able to receive commissions
Fairly new company so longevity is questionable
Final Thoughts
If you were worried about this being a scam, it's not.  There is a legitimate opportunity to make money with New U Life, but I cannot recommend this opportunity to anybody.
Selling products through direct sales is hard enough.  When the products are expensive like these, that makes it much more difficult. Also, they only have a few products, so I would think it would be hard to get repeat sales with this high price line of products.
As shown by the 2018 Compensation Disclosure, only 4% of the 94,000 distributors made any kind of money, and I bet for the reasons I just mentioned above.
A BETTER OPPORTUNITY
There is a way to make extra money that is less intense and probably won't have you losing friends.  I can show you how to have a money making website like this and be able to quit your day job.  It's free to join and no credit card is needed. Check out "HOW TO QUIT MY DAY JOB." You'll get a website, training and 24/7 support to ensure success!