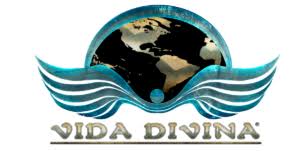 Here's the information you need to know if you're looking to get involved with Vida Divina.  Not sure how you were introduced to it or heard about it, but it's smart to find out more details before jumping on board.
With the straight facts, I'm going to help you decide if Vida Divina is the right business opportunity for you.
What is Vida Divina
Vida Divina is a MLM company in the heavily saturated health and wellness industry.
It was founded in 2016 by Armand Puyolt, while Dr. Esther Ramos is the person who developed it's premier product, TeDivana Detox Tea.
Vida Divina does have an A+ BBB rating, and is accredited by the BBB.  They don't have any recent complaints, nor could I find any current lawsuits filed against them.
What are Vida Divina products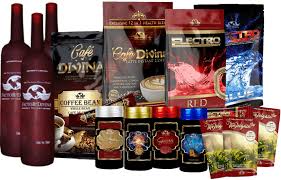 Considering they are a relatively young company, they have many products to offer, which include:
TeDivina – The original detox tea that started the company.  It is made with 12 of the most powerful, certified organic, ingredients known to naturally cleanse, detoxify and balance the mind and body.
Café Divina – The Café line, designed to awaken your senses and enhance your day includes beverages like, Black Coffee, Cappuccino, Hot Chocolate, Hazelnut Latte, Latte, Sculpt Latte, Mocha, Sculpt Black, Tongkat Ali, Black Tea and Green Tea.
Vida Extracts – Extracts of their top 10 most powerful ingredients. 
Lean – A delicious meal replacement shake, available in Vanilla and Chocolate
Supplements – Supplements designed to help you maintain a healthy lifestyle
Vida Essentials –  Beauty and skincare products that includes their own, less abrasive, toothpaste
Gano Bites – Dog food to ensure the health and well-being of your pet
What is the cost to join
There are 4 different starter kits that you can buy to become an affiliate for Vida Divina.  Each kit will include sellable product:
Basic Pack – $135 (retail product value $270)
Business Builder Pack – $340 (retail product value $720)
Retailer Pack – $680 (retail product value $1440)
Retailer Pack Pro – $1360 (retail product value $2880)
What is the compensation plan
The Vida Divina compensation plan starts with you receiving a commission on your personal retail sales, which can be up to 50%. 
The other way to make money is earning commissions from the sales of those people you sponsor into the program.  This is what makes it a MLM business opportunity and how you would make the most money.
In order to earn that commission, you must be active, which means maintaining a personal sales volume (PV) of $120/month.
There is a recruitment commission to be earned, when a recruit purchases a business pack.  That commission will vary, dependent on your own level.  It will start at 50%, up to 70% (should you reach Crown Diamond rank) of the pack price.
Vida Divina works under a binary compensation structure, where you can recruit 2 members for each leg, with that pattern continuing for an infinite number of levels.
The infinite levels are what can create the enormous residual commissions.
If you can continue to sponsor others, your rank will improve and open up other leadership bonuses you can earn if you help your downline move up.  This is done by everybody making more sales.  The monthly purchasing minimum does go up, as your rank goes up.
Suffice it to say, the more people you recruit, the more money you will make.  You also have to remember you have to remain active by purchasing $120 worth of product monthly, before being able to be paid any commission from downline sales.
There are anywhere from 12-15 different ways to get paid with Vida Divina, for the complete details click here.
What is the earning potential
According to their own income disclosure statement, the average annual income for an affiliate is expected to be $500-$2000.   They also tell you the potential is unlimited as well.  It will depend on your own efforts.
As with any MLM company, they did have a few exceptional people that made six figure incomes, but that is definitely the exception and not the norm.  Earning potential is extremely high, yet highly unlikely.
Final Thoughts
If you were worried about this being a scam, it's not.  Vida Divina MLM is a legitimate business opportunity for anybody who wants to get involved.  However, I cannot recommend this opportunity as one to get involved with.
Selling products through direct sales can be lucrative if you're friendly, like talking to people, or have a large network of friends and family to sell to.
In order to make a decent amount of money with Vida Divina, you will need to have a strong downline of recruits.  Plus, you will have to buy products every month, which could lead to having inventory you didn't really want if you don't sell that product. 
The high startup cost and the required monthly minimum purchase make it financially prohibitive for a side business in my eyes, especially because it's in a highly competitive industry.  I don't think the products are unique enough to be able to grow a large enough customer base.
I hope I've given you enough information to make an informed decision about joining this company.
There are better and easier alternatives for making extra money.
A BETTER OPPORTUNITY
There IS a way to make extra money that is less intense and less bothersome to your friends and family.  I can show you how to have a money-making website like this and be able to quit your day job.  It's free to join and no credit card is needed. You'll get a website, training and 24/7 support to ensure success!  Check out "HOW TO QUIT MY DAY JOB" for the details.