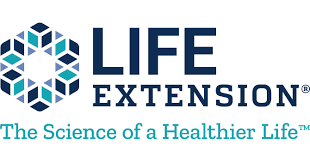 Who is Life Extension
Life Extension is a health and wellness company, in the industry for over 40 years.  Their goal is to produce the best nutritional products that can be developed through scientific understanding.
They focus on the purity of ingredients over the cost.  That being said, their pricing is still highly competitive, based on quality. Their manufacturing process aims to reduce heavy metal contaminants that can be found in other vitamins and supplements.
Their products are made with ingredients that have successfully passed their own stringent scientific studies.  Most of their products are also non-GMO.
Life Extension believes in "truth-in-advertising" and will not use vague or misleading terms.  Therefore, you can trust that what you read on their labels is exactly what you get.
Their clinical researchers strive to stretch the limits of scientific innovation, in order to open new paths of extraordinary wellness and vitality.  They provide products that will help you live your healthiest life.
Products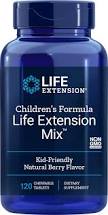 Vitamins & Supplements – Over 200 vitamins and mineral products, over 50 amino acids, over 20 antioxidants, as well as over 30 fish oil and omega products
Diet & Lifestyles – Active Lifestyle & Fitness, Energy Management, Food & Drink, Men's Health, Pet Care, Proteins, Weight Management, Wellness Codes and Women's Health
Beauty & Personal Care – Skin Care, Cosmesis Sin Care, Cleansers & Toners, Eyes, Face & Neck, Hair & Nails, Hands & Feet, Moisturizers, Oral Care, Special Purpose and Wrinkles
Lab Testing – Blood tests, Bone, Cardiovascular, Cholesterol, Digestion, Hormones, Immune System and many more
Additional Services
Life Extension offers a 24-7 customer service call center.  Within that service, there are Wellness Specialists on call 8am-1am, Mon.-Fri. and 9am-1am, Sat. & Sun., to help answer any of your health need questions.  They also offer a Nutrition Center call center that will fully explain all about their available supplements.
So the Value Is
Life Extension products do seem to be worth just a bit more than the average internet-based vitamin and supplement companies.  Year after year, they have been the #1 rated catalog/internet merchant for supplements.
They offer an industry-leading one-year, no hassle return policy.  With 99% of their products manufactured in the US, they will gladly provide a certificate of analysis upon request.
Lastly, because they offer autoship and save, you can get the lowest prices in addition to free shipping.
If you're looking for help with your journey to better health, Life Extension products can be a good choice. 
New Customers get $5 off $50 + Free Shipping Code: AFFTAKE5