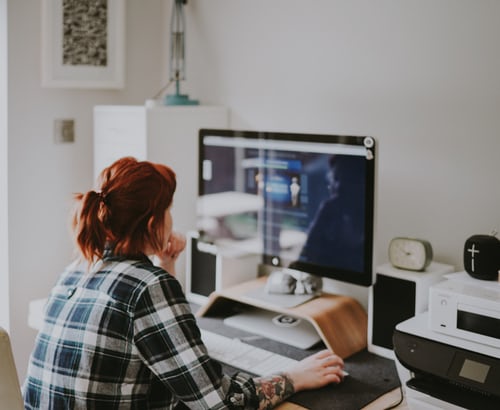 In this time of the COVID 19 pandemic, many people are forced into working from home.  Working from home was once considered the dream job that everybody hoped for, now for many, it's a nightmare!  What to do, what to do?
First of all, you don't want to panic.  Try to keep a positive mindset and look at this as a period of time where you can develop that 2nd stream of income you've always wanted.  You now have the time to search the internet for work at home opportunities, many that can be continued once you return to your regular job.  This is a great time to start your own business!
Here we go…
1) AFFILIATE MARKETER
I am confident that almost everybody has heard of affiliate marketing.  If you have not, it is defined by Wikipedia as a type of performance based marketing in which a business rewards one or more affiliates for each visitor or customer brought by the affiliate's own marketing efforts.
For example, let's say you have a website and are promoting an Amazon product.  If a visitor to your site, likes that product, and goes to Amazon to purchase that product because of a link you've provided, Amazon will pay you a percentage of the sale, known as a commission.
That is a simplified outline of the process, but it's a viable source of passive income that is quite popular.  It does take hard work and is not a get-rich-quick alternative.  It can become a very lucrative source of passive income and for my #1 recommendation to learn this, click here. 
2) BLOGGER
This is in the same realm as affiliate marketer.  A blogger is someone who regularly writes online about a particular subject.  It's easy and inexpensive to start and is probably the most popular way to get into affiliate marketing.  It is easy to monetize a blog because you can promote products related to your blog topic.  The idea is to become an affiliate for several blog related products and sit back as your website visitors purchase from your recommendations, earning you commissions!
As with an affiliate marketer, it takes a lot of work because you have to constantly produce content, but if you blog about something you like, it can be enjoyable. For a guide to blogging, click here.
3) E-COMMERCE STORE OWNER
What can be better than starting and growing your own business from scratch? Not much! The great thing about an online business is that, believe it or not, it can be setup quickly because of sites like Etsy, Shopify, Magento and others, that will launch an online store for you in no time. 
As you can imagine, it will take hard work, but those "business-in-a-box opportunities can have you making money rather fast.  An online business allows you to draw customers from everywhere so growth and profitability is almost limitless.
E-commerce can be defined by 5 different models.  They are dropshipping, white-labeling, subscription box, wholesaling, and manufacturing.
Dropshipping is the probably the easiest because it is the least hands-on. A customer purchases a product from your site and you have your supplier ship it to them.  There's no handling of products or inventory on your part.
White-labeling is when you have other peoples' products branded with your logo and sell them.  When a product is purchased, it is your responsibility to get it to the customer.  There is handling of products, so there is more involvement required with this model.
A Subscription Box business is where you provide monthly treats, surprises or items to your customers who want the convenience of product being sent to them on a regular basis.  While this model gives you the stability of recurring monthly revenue, it is also more hands on, (depending on how you set it up).
Wholesaling and manufacturing are definitely more labor intensive, but both are models that can be developed from home.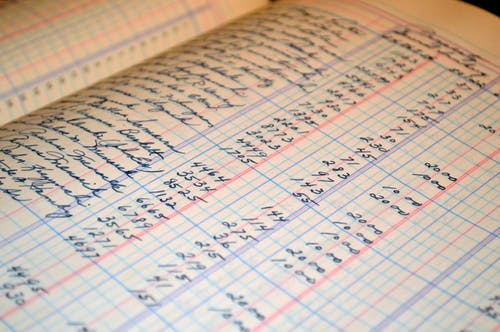 4) BOOKKEEPER
Surprisingly enough, you don't have to be a CPA to be a successful bookkeeper.  As a matter of fact, not being a CPA can sometimes be preferred by small business owners because they feel they could save money.  That's okay though, because bookkeepers can make up to $60/hour.  If you enjoy working with numbers, you can become a virtual bookkeeper and make very good money!
You should be computer literate and love to help people, especially those business owners who don't like numbers! You often hear small business owners say they like the activity of their business, but they don't like having to worry about the accounting part…that's where you would come in.  Another benefit is that this is something that can be done from home, or wherever you want.
5) VIRTUAL ASSISTANT
There are many online businesses that hire virtual assistants to keep them organized.  A virtual assistant can be assigned administrative tasks such as composing and responding to emails, creating business related documents, responding to media inquiries, and other duties.  If you feel you are organized and can handle simple office duties, you can make anywhere from $15 – $75 per hour, based on the tasks involved. Click here for a guide to virtual assistant work at home jobs.
6) TRANSLATOR
If you are fluent in another language, translating documents could be for you.  Translators are commonly used in the fields of scientific services, technical services and other professional services.  Most translators do their work from home and can make $15 or more an hour.
7) WEB DEVELOPER
There are many platforms that will teach you how to build a website, and you can then use that knowledge to build websites for others. You don't need an advanced degree, just some postsecondary education and relevant experience to be a freelance web designer.  You can make very good money and work from home. The salary range is $19-$60 per hour.
8) SOCIAL MEDIA MANAGER
A social media manager is responsible for curating a brand's social media, like Facebook, Twitter, Pinterest and others. They monitor, moderate and respond to audience comments, manage social partnerships with other companies and create, share and/or post images and videos.  Of course, you have to be adept at all social media platforms and be comfortable with all the differences so they can be utilized effectively by the company you are working for.
While this is considered a fairly new position, you can find many companies looking to hire a social media manager.  It can be worked from home and the pay can be anywhere from $15-$75 per hour.
9) GRAPHIC DESIGNER
With new businesses popping up all the time, logo design is often outsourced by owners.  They don't have the time to develop a logo, but they know they need one.
You can get a degree in graphic design, but it's not always necessary to have one to get work as a graphic design.  Since a lot of graphic design for business is done with design software, having experience with different design software packages, can be enough to get a job.  If you are a highly skilled freelance graphic designer, word of mouth advertising will keep you working steadily, earning about $22-$46 per hour or more.
10) CONSULTANT
In general, a consultant provides expert opinions, experience or advice in a specific area.  They are hired by companies to problem solve and to strategize about improving performance in the given area of expertise. If you can be patient, articulate and a great communicator, you can be a consultant. Depending on your field of expertise, consultants can make $26 per hour or more.
11) FREELANCE WRITER
Because of the proliferation of online businesses, the ability to write relevant articles, blogs and other content is in high demand.  More important than experience is the motivation and creativity to develop unique and interesting content that can be used on a website.
The salary range for a freelance writer can vary widely, because you can be paid by the piece or by the hour, but the average is probably $22 per hour and up.
12) DATA ENTRY
This isn't the most lucrative job, but it can be steady.  Having a computer and being able to type are basically the skills you need to do this.  You can look on any job site and find a work at home, data entry position.  The salary is usually $10 per hour or more.
FINAL THOUGHTS
Whether you're forced to work from home because of the pandemic, or you want to work from home for the convenience, you can make it profitable and open up an exciting new world for you.  Challenge yourself during this quarantine period, don't be bored! This is just a short list to start you thinking of the many possibilities.  For more free information, please provide your email in the box to the right.