A web host maintains a spot on a web server for your website and is bound to present your website as soon as a browser makes the request by typing in your domain name. Their primary goal is to quickly bring up your website once your domain name is typed.
Once you decide to have a website, you need to rent space on the internet to show it and that is done with a web host.  How can you distinguish one spot (web host) from another? You need to think about the different services that are offered.  Here are some basic things to consider:
Do they offer SSL Certificates
Can you create email addresses for your domain
What type of website do you have, blog, eCommerce, etc.
What is the bandwidth needed to run your site
What type of hosting options are available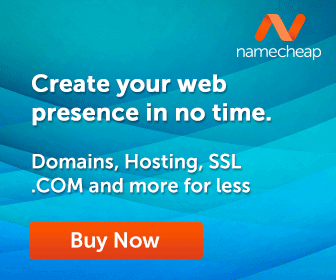 Shared Hosting
This is when several customers share storage space on one powerful server. The idea of sharing may not sound good, but it is the most common form of hosting and used reliably by most online businesses.
As you might imagine, it's very affordable  and very easy to use because the host will do all the maintenance and security updates for you.
Dedicated Hosting
There is no sharing here, the server is dedicated solely to you.  Because the space is all yours, you can customize the software and hardware to meet your specific needs. You have full control to configure things just the way you want. This will not be as affordable as shared hosting.

VPS Hosting
Virtual Private Server gives you the features of dedicated hosting, at a price comparable to shared hosting.  It is built on a cPanel interface with great functionality and easy site navigation.
Cloud Hosting
This pulls power from several resources and is thought to be the most reliable form of hosting because of that.  The advantages include scalability and unmetered bandwith.  You can add space when you need it and not have to worry about the server going down.
How to Choose a Web Host
Price
While price is usually the main factor for most people starting with a website, it shouldn't be the only factor.  As the saying goes, "You get what you pay for."  You want to make sure that the host will have the services you will fundamentally need for your website.
Technical Specifications
There are a lot of hosts out there that boast similar claims. A good host should build and operate their own hardware. In addition, they should have plenty of RAM processing power and disk storage space for your website's needs. If you hear of any server time problems, you'd want to steer clear, because having your website up and running all the time is essential.
Support
This is very important, in case you do have any technical server issues.  If your website does happen to go down, you want to be able to contact someone, no matter what time it is.  Hopefully you won't need support, but friendly, reliable, easy to reach customer support is a great benefit.
Interface (Control Panel)
The interface that is used should be easy to work with and understand. Depending on the type of website you have, if changes are made regularly, you want it to be an easy process.  You should be able to easy install plugins like WordPress, as well as setup email accounts.  Some hosts do allow demo host accounts to try things out, which can be quite helpful.
Features
Last but not least, extra features can definitely be the deciding factor.  Special features that may be offered are: free domain names, regular backups, upgrades, add-ons, etc.  The extra features a host may offer could explain any price difference.
Popular Web Host Server Options:
Namecheap
Siteground
Cloudways
Weebly
Host Gator
As you do your research on web hosting, keep in mind it is a necessity, so you have to pick one.  As a startup, you probably don't need a lot of bells and whistles, but ease of use would probably be important. You also want to know that as your business grows, your host will have the capacity for you to do so.
If you would like your own money-making website like this, I can show you  how to actually start making money online and quit your day job. It's free to join and no credit card is required. Click here. I WANT TO QUIT MY DAY JOB!