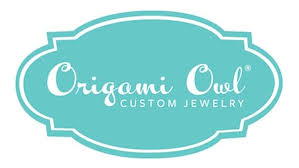 So you think you might want to make some extra money selling jewelry with Origami Owl.  I think it's smart of you to try to find out more information before jumping on board.
With the straight facts, I'm going to help you decide if Origami Owl is the right business opportunity for you.
What is Origami Owl
Origami Owl is a MLM company in the jewelry industry.
It was founded in 2010 by Isabella Weems, a fourteen year old girl looking to earn and save money to buy her own car in the future.
Origami Owl does have an A+ BBB rating, but is not accredited by the BBB.  They have recently been receiving many complaints about delivery issues, product breakage, refund issues, and customer service issues in general.
What are Origami Owl products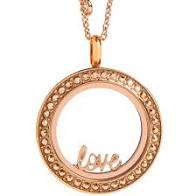 Origami Owl divides their jewelry into a few different categories:
Charms
Living Lockets
Chains
Bracelets & Watches
Necklaces
Rings
Earrings
Accessories
They have several different specialized collections usable within each of the above categories, so the number of products is impressive. 
They might be trying to add too many products, too fast, as there have been many recent customer complaints about poor quality.
What is the cost to join
There are 3 different starter kits that you can buy to become an "independent designer" for Origami Owl.  Each kit will include sellable product:
Starter Up Kit – $49 (retail product value $155)
Essential Kit – $99 (retail product value $349)
Signature Kit – $199 (retail product value $637)
What is the compensation plan
The Origami Owl compensation plan starts with you receiving a commission on your personal retail sales, which can be 20-50%.
The other way to make money is earning commissions from the sales of those people you sponsor into the program.  The sponsor bonus  commissions will range from 6-10%.
In order to earn that commission, you must first have personal sales volume (PV) of $100/month and sponsor at least 1 other independent designer.
If you can continue to sponsor others, your rank will improve and open up other leadership bonuses you can earn if you help your downline move up.  This is done by everybody making more sales.  The monthly purchasing minimum does go up, as your rank goes up.
Suffice it to say, the more people you recruit, the more money you will make.  You also have to remember you have to remain active by purchasing $100 worth of product monthly, before being able to be paid any commission from downline sales.
What is the earning potential
If you look at their most recent income disclosure statement of 2018, the median annual income for designers, was $82.22.  That is based on about 20,000 designers who actually earned money.  33.59% of the designers earned nothing.
You would have to reach the level of Team Leader to make over $18,000 per year.  To reach that level, you must have 250 PV, have 3 personally sponsored qualified designers, and the team must have 750 TV within one calendar month.  I can comfortably say that will take a lot of hard work.
As with any company, they did have a few exceptional people that made six figure incomes, but that is definitely the exception and not the norm.  A great earning potential is possible, but highly unlikely.
Final Thoughts
If you were worried about this being a scam, it's not.  Origami Owl is a legitimate company that offers a legitimate business opportunity to anybody who wants to get involved.  However, I cannot recommend this opportunity as one to get involved with.
Unfortunately, as in most MLM companies, you will be building a business that you can't improve with better products (and product quality has been unacceptable for many people lately).   You will basically have a job that allows you to create your own hours, which usually end up being very long if you want to make decent money.
Selling products through direct sales can be lucrative if you're friendly, like talking to people, or have a large network of friends and family to sell to.  The one good thing is that the products aren't expensive.  However, that also means you will have to sell a whole bunch of products to make money.  With over 20,000 designers already out there, it will be questionable if you will be able to establish a customer base that will provide decent income.
If you have tried and liked the products, perhaps your passion for the products will help you sell enough products to make the good extra income you're looking for. 
I hope I've given you enough information to make an informed decision about joining this company.
It's not expensive to start, but to remain active, will be costly and it will be difficult to build a personal and reliable customer base.  There are better and easier alternatives for making extra money.
A BETTER OPPORTUNITY
There IS a way to make extra money that is less intense and less bothersome to your friends and family.  I can show you how to have a money-making website like this and be able to quit your day job.  It's free to join and no credit card is needed. You'll get a website, training and 24/7 support to ensure success!  Check out "HOW TO QUIT MY DAY JOB" for the details.