If you're looking to protect your cell phone and other wireless gear, check out Zizo Wireless.  Zizo Wireless has been around since 2006 and continues to introduce innovative products with the latest technology.
Zizo is known for their design and manufacture of economical protective phone cases.  They have a huge assortment of inexpensive, attractive and sturdy cases. In fact, they insist that their cases are of military-grade quality, without the premium price.
However, let's look at a few of their latest True Wireless Headphone offerings:
Pulse Z1 True Wireless Earbuds
These earbuds are sleek and practical for people on the move.  They are wireless, with 10mm drivers and Bluetooth science.  You get clear, sharp sound, with the utmost convenience.  With their easy touch technology, you only need a tap of the finger to access music, calls and voice assistant. Because of its 20 hours of charge time, it's easy to understand why the Pulse Z1 earbuds are good to go anywhere with you.  Comes with a charging case.  Now only $39.99
Venture Sport Earbuds
These allow you to enjoy music anywhere, anytime because of its Bluetooth wireless innovation.  They have a  built-in Mic, 2.4 GHz frequency, for taking your wireless experience to the next level. They are comfortable with an ergonomic sport design, soft materials to ensure ear comfort, while additionally providing good noise reduction.
It works with most wireless-enabled devices.  Comes with a case and charging case that has a  400 mwah rechargeable, battery capacity.  It has up to 35ft/10.6m of wireless transmission distance, as well as, up to 1- hours of playtime.  It includes: Earbuds, charging case, micro-USB charging cable, quick start guide and interchangeable ear tips (S/M/L). Now only $49.99
Zker S2 WIRELESS BLUETOOTH NECKBAND HEADSET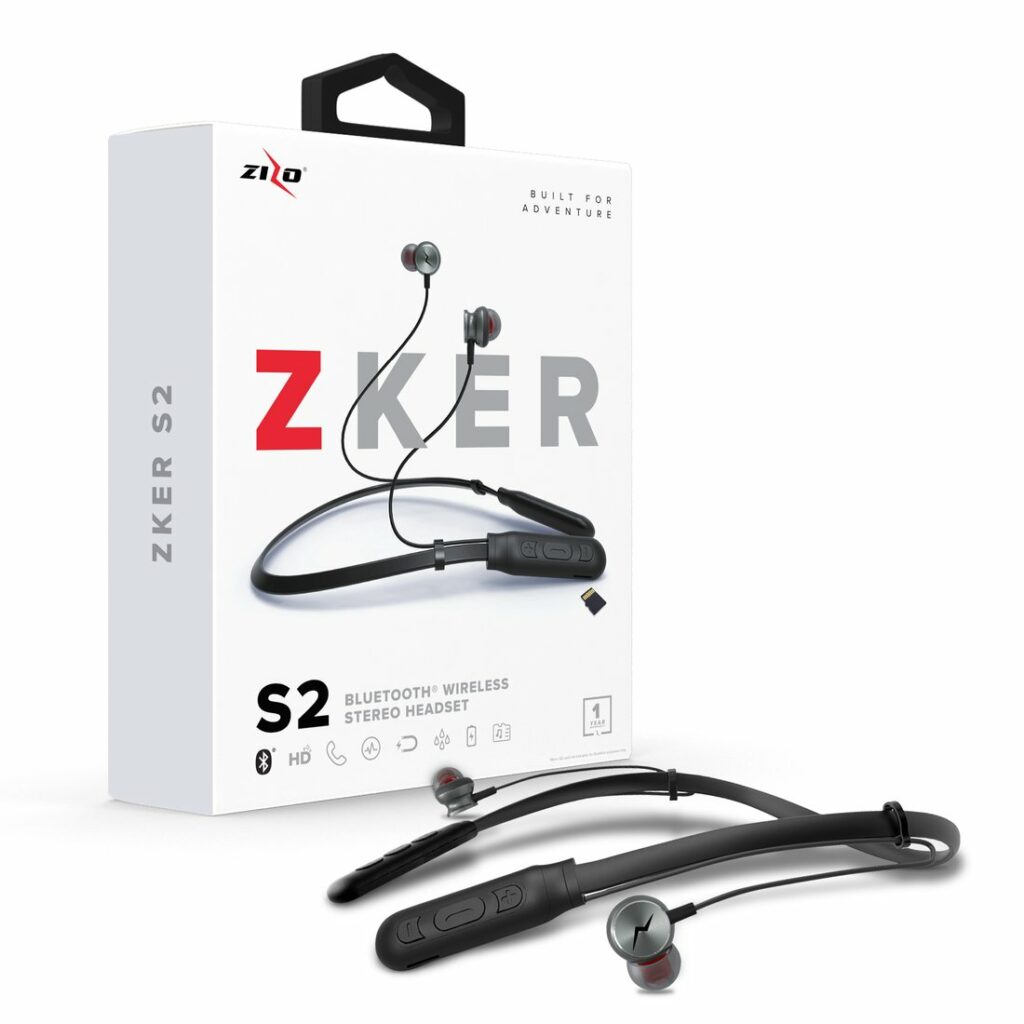 A flexible, soft silicone, top of the line, wireless headset.  You will get an extreme music experience, without the inconvenience of cords.  Bluetooth 4.1 technology is included, which supports HD calling and Hi-Fi music, with up to a 30-foot range. You can get up to 11 hours of playtime, in addition to 320 hours of standby.  Because of the DC 5B charge voltage, it will charge conveniently in less than 2 hours.
It has a multifunction key that allows you total control to do almost everything available on your phone.  It has an ergonomic design, to fit easily in your ear, with the greatest of comfort.
If you want to maintain your active lifestyle, this is for you.  Now only $49.99
HakII Moon True Wireless Earbuds
Zizo gives you the opportunity to show your mood or personality with these earbuds.  If you want to stand out in the crowd, these are for you.
These are also unique in their usage, just open the charging case and they are on, ready for use.  Because of the Bluetooth 5.0 technology, they instantly sync up to your phone.  It has simple touch control to answer/reject calls, play/pause music, and previous/next track choice.  Now only $119.00
Check out their site now, as they are currently offering free shipping on orders of over $40.00.