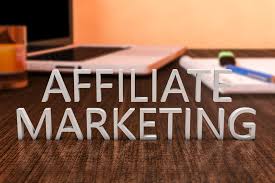 I'm sure through your own research, you've discovered that there is so much information available on affiliate marketing, but I still want to give you my quick version, which I feel should be included on this site.  I have discovered that with all the information at one's fingertips about affiliate marketing, there is a plethora of misinformation that needs to be weeded through as well.  I've found that plenty of companies claim they are affiliate marketers, however, they really are not.  You have to be wary of those companies that make affiliate marketing seem so complex, just to sell you their product or service.  Remember, I've said before that affiliate marketing is not difficult
I want to make affiliate marketing simple for you to understand and succeed with in the easiest way. My goal is to help as many people as I can, have the success with affiliate marketing as I have, by sharing what I have and still am learning.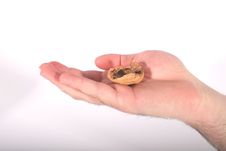 The Affiliate Marketing Process, in a Nutshell
In terms of a quick overview, affiliate marketing involves 3 steps.  First, there is the affiliate (you), second is the affiliate program (the company/product owner) and third, there is the customer who buys the product.
To be an affiliate, you join an affiliate program that gives you the permission to promote their product or service. The program will assign you a unique "affiliate link" that you will use to promote that product or service.  When a customer uses your unique link to get to the affiliate program's site, you, as the "affiliate" will get credit.
That credit can be a flat rate for sending the customer, or a percentage commission of the sale. Percentage commissions can range from 1%-75% of the sale.
The simple outline is:
Customer does a product/service search online, visits through social media maybe
Customer finds your site because of the niche content you've created
Customer buys the product through your affiliate link
You make money by earning 1%-75% for every sale
What is the Cost to Become an Affiliate
For the most part, affiliate programs are usually free to join.  Which is a great reason to consider getting involved with affiliate marketing. There are programs out there that charge a fee, usually nominal, probably to deter fraudulent affiliates, but it is quite rare.  Even though it may be a legitimate program, I say don't join a program that asks for a fee, just because there a so many that don't!  As you get more comfortable with affiliate marketing, you probably wouldn't mind paying a nominal fee it appears to be a great program.  That being said, if you're asked to pay a fee, it's probably not truly an affiliate program.
So, the truly exciting part about affiliate programs is that they are absolutely free to join…what can be easier than that?  You can find an affiliate program for just about any product or service you can imagine and earn a commission for promoting that product or service!
How Does an Affiliate Program Work
Basically, an affiliate program is a piece of tracking software that allows affiliates to promote a company's product or service and earn a commission. The affiliate program will automatically track all transactions and calculate all commissions.  It should also allow you to manage your payment details and personal details.
Affiliate programs usually provide their affiliates promotional materials such as banners, widgets, or  plugins that can be used on websites or social platforms. The better affiliate programs understand that giving higher quality promotional materials to their affiliates, will only increase their bottom line as well.
What about an Affiliate Network
An affiliate network is several affiliate programs under one company.  The largest affiliate network in the world is Awin.com.  They are connected to 6,000 different companies, plus the many products within those companies…all under one roof.  They are the largest, but there are 100's of other affiliate networks available. 
By joining a network, you can save yourself a great deal of time, with much less time spent in managing your affiliate programs.  Instead of individually managing 100's (or 1000's) of programs, your programs are under one management team and you would be paid with a single payment for all of them.
Some of the most popular affiliate networks in the world are:
Awin.com
Amazon Associates
Ebay Partners
CJ by Conversant
Clickbank.com
Rakuten
MoreNiche.com
Getting Paid
Each affiliate program pays different.  Usually an affiliate company will give you a choice on forms of payment.
It is also common that payment is in US Dollars.  If you're not within the US, some companies will pay in your country's currency and will certainly do the currency conversion for you.
Common forms of payment include Bank Wire, Cheque Payment, Cryptocurrency, Payoneer, and PayPal. 
It would not be in the best interest of an affiliate program to make it difficult for an affiliate to get paid, so you've got to believe you wouldn't have a hard time getting paid.
Where To Start An Affiliate Business
As I mentioned earlier, there are many programs available that say they will show you how to start an affiliate business.  What you have to watch out for is that many of those programs are really not affiliate marketing at the core.
I want to make your research and decision easy.  If you've already done some research, you've probably looked at a company call Wealthy Affiliate.  This is one of the elite programs, with thousands of premium affiliate marketers getting their start there and continuing to manage their respective businesses through this space.  Full disclosure, I am also associated with WA and fully believe that the training you can get through them is second to none.

As a member, you have access to all the training, coaching, tools, and support you would need to learn and thrive with an affiliate business.  Their platform is so full and complete with information about affiliate marketing, that any level marketer would benefit and learn something they didn't know, that would help to grow their business.
What is also great about them is that you can try it out for absolutely nothing.  They have a free Starter membership and a cost-efficient advanced Premium membership.  I suggest taking the free look, because you will see the mountain of training and tools that you would have at your fingertips.  I started with the free look and through that, realized how much I could learn through them and signed up quickly for the Premium membership, never regretting it.
With just the free membership, you can learn to pick an area for your business, as well as setting up a website.  If you continue with the program, you can truly become an affiliate marketing expert as quickly as you want to work it.
Please take the time to leave any comments or questions below and I will respond as necessary.