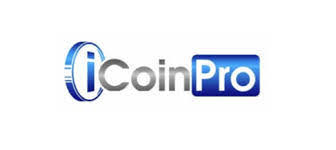 So glad you found my review of iCoinPro! I decided to look into it because it is being touted as a top multilevel marketing (mlm) company to join in 2021.  I was intrigued because it deals with the cryptocurrency world, something fairly new. 
I've mostly heard that Cryptocurrency is difficult to understand and you should be careful if deciding to try and make money from it. 
Taking into consideration that mlm companies are supposed to be fairly simple to work with and make money from, how are these two things going to work together?
Let's take a look at what I discovered…
What Is iCoinPro
iCoinPro is a cryptocurrency training platform, that will teach the average person about the concept of cryptocurrency.  It uses a mlm compensation structure to pay out its members.
It will show you how to buy, sell and store bitcoin (and other cryptocurrencies), in addition to presenting multiple streams of income in doing so.
Many people feel cryptocurrency is an investment vehicle for the ultra-wealthy, but iCoinPro was developed to bring it to the average investor.
It was founded by Paul De Sousa and Justin Clark in 2017.  There isn't a physical location, but they do work remotely from Texas.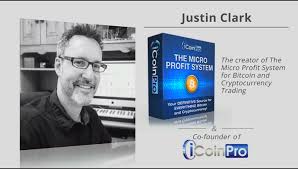 What Are The iCoinPro Products
Because it is basically an educational format, the products are 3 different training modules that will teach you about trading in cryptocurrency.
The modules are:
Core Training
Advanced Training 1 
Advanced Training 2
The modules include the best tools available that allow for trading in the cryptocurrency market.
What is cryptocurrency
If you haven't heard of the term cryptocurrency, I'm sure you've heard of Bitcoin, right?  Well, Bitcoin is probably the most popular example of cryptocurrency.  It is like digital money.
Cryptocurrency is digital money that can be used to buy online goods and services.  Many companies create their own cryptocurrency, usually called tokens that can be traded for their provided online goods and services.
Real currency needs to be "exchanged" for the cryptocurrency to get the goods or services.  That's where the trading comes in.  The trading is in the form of technology called blockchain.
Blockchain is a decentralized technology spread across many computers that manages and records transactions. Because of that, it is seen as a very secure trading platform.
Just looking at January of 2021, there are currently over 6700 different cryptocurrencies publicly traded, with a value of more than $897.3 billion.  You can check the current price of Bitcoin here. One Bitcoin is worth around $46,000 at this time.
The future of digital money is cryptocurrency because it doesn't rely on banks or institutions.  There is nothing but upside if it does catch on. Some experts are saying that within ten years, one Bitcoin could be worth 1 million dollars. 
Doesn't that peak your interest a little bit about learning to trade cryptocurrency?
Let me get back to iCoinPro…
Cost To Join
There are 3 different ways you can join the fun:
Monthly: $39.95/month
6 Month membership: $229.95 every 6 months
12 Month membership: $449.95 every 12 months
Those fees only give you access to the training courses and trading platform.  There is an additional, one-time Distributor Activation fee of $39.95, if you want to be able to earn commissions.
What Is The Compensation Plan
They use a 2×14 unilevel pay structure for member payouts.  There are actually 5 different ways to earn money with iCoinPro.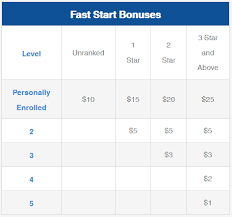 The Powerline Bonus – This is a 3% commission earned when you sell monthly memeberships.
 The Fast Start Bonus – Depending on the rank you are at, you will earn additional bonus for those people you enroll.
 The Coded Bonus – Basically, this is where you'll be able to earn off your team's efforts
 The Residual Income Bonus – This is where the 2×14 payout starts to work for you.  The higher you rank, the more you'll make.
 The Matching Bonus – An additional payout based on what your referrals make
What Is The Earning Potential
Because it is an educational platform that will teach you how to make money in the cryptocurrency world, earning potential is high.  The cryptocurrency industry is basically in it's infancy, so growth can be expected.
In fact, iCoinPro claims you can earn nearly $4000 per month without recruiting one person.  The education is what makes you money.
The mlm payout structure is a bonus to make you recruit more people, though you don't have to.
So why aren't people jumping onboard this money boat?
PROS & CONS
Pros:
Fairly new company, so kind of a ground floor opportunity
Lots of indepth training about cryptocurrency
Lessons end with quizzes to make sure you thoroughly understand all concepts
Definitely not a scam
Cons:
Trading currency is high risk
MLM payout structure that requires lots of recruits
Monthly fee, paying to learn
The monthly training and education can be found for free on the internet, so why pay
No income disclosure statement available to verify member income
Final Thoughts
If you were worried about this being a scam, it's not. iCoinPro is a legitimate company that will teach you the ins and outs of trading cryptocurrency. Being a fairly young company, I feel there is still an opportunity to make money with them. 
The bottom line is that iCoinPro is a membership-based mlm company.  The mlm part is the concerning part of that statement.  You are paying a monthly fee to learn information that you could actually find for free on the internet.  Then you have to try and convince others to do the same.
I hope I've given you enough information to make an informed decision about joining this company.  Cryptocurrency is an emerging billion dollar industry that is worth looking into.  It's a high-risk adventure that you should research yourself, I've just given you a head start with that. 

There are better and easier alternatives for making extra money.
A BETTER OPPORTUNITY
There IS a less intense, less expensive way to make extra money.  I can show you how to have a money-making website like this and be able to quit your day job. It's free to join and no credit card is needed. You'll get a website, training and 24/7 support to ensure success! Check out "HOW TO QUIT MY DAY JOB" for the details.