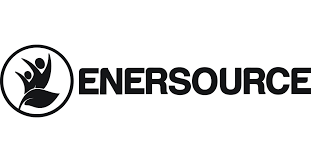 Have you heard that EnerSource is a great way to make money? There are so many MLM companies to choose from and I think you're smart to do some research before joining one.
The complete company name is EnerSource International and is one of the newer MLMs that is experiencing some pretty good growth now.
With the straight facts, I'm going to help you decide if EnerSource International is the right business opportunity for you. Let's take a closer look!
What is EnerSource International
EnerSource International is a MLM company in the health and wellness industry. It was founded in 2016 by Linden Wood. Wood first developed his products in 2001, through his other company, Energreens Inc.
He was also a standout in the MLM company Excel. He grew his income to $500,000/month in just 3 years. Needless to say, he is considered to be a master at the network marketing business. I think I might want to join a company led by an expert in the industry.
What are EnerSource International products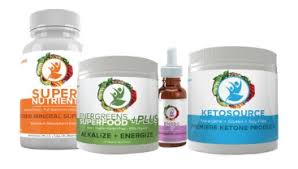 Their products are geared toward nutrition and healthy living. Their current list of products include:
CBD Source – $49.95 – A CBD extract designed to provide concentrated, clean, and pure cannabinoids, without additives, coloring, or flavoring.
EnerGreens – $29.99 – A superfood to help you reach optimal nutrition and increased alkalinity. It will reduce the acidity levels in your body, for better PH balance. It is designed to reduce fatigue, obesity, and foggy thinking, in addition to fighting the aging process and healing general aches and pains. They also have EnerGreens Plus, for $44.95, but I couldn't determine the difference between the two.
EnerGFX – $44.99 – This is their energy booster drink.
EnerGFX O2 – $29.99 -Raises your alkalinity levels, neutralizes molds and bacteria, and helps your blood absorb oxygen from water. It also aids in preventing acid reflux and heartburn.
EnerGFX B-12 – $29.99 – Promotes energy production by helping the body convert carbohydrates to glucose.
EnerLight Vitamin D3 – $29.99 – A supplement to increase vitamin D intake.
SuperNutrient – $34.99 – Vitamins and minerals for maximum nutritional support.
KetoSource – $79.95 – To enhance the effectiveness of a Ketogenic diet.
Meal Replacement Weight Loss Shake – $59.99 – Dietary meal replacement for weight loss.

They also offer these products in different bundle packs, ranging from $69.99 – $109.00. You can check out the full description of products and bundles here.
What is the Cost to Join 
I guess to make you really think about it, they offer two different starter kit options. one for $49, and the other for $249. So, what is the difference?
As you might imagine, there is a difference in the number of products you will start with. There is also a difference with the commissions you will be paid. With the $49 option, you are limited as to the number of front line distributors you can have under you, all others will be added further down your matrix. This will limit your income potential, which I will explain later.
If you start with $249 kit, you will maximize your earning potential. The important benefits of this option are:
Residual income paid to infinite levels
Customer sales commission paid to infinite levels
Upfront commissions paid, if $150 in product is bought or sold
Customer sales commissions of up to 100% on every new distributor
For either plan, you have to purchase $99PV in product each month to remain active and eligible for commissions. That is how and why you would be immediately eligible for 1st month commission by starting with the $249 plan. With the $49 plan, you would have to make an additional $50+ purchase to receive commission the first month.
What is the compensation plan
Unfortunately, it was difficult to find published information about the EnerSource compensation plan. I will give you the best information I could find though. They offer two plans, The Matrix and The Unilevel. In order to be eligible for either, you have to purchase $100 of product each month.
The Matrix plan is structured under a 2 x12 matrix. Your levels are filled through direct and indirect sponsorship. You and your team will be paid from your entire team's sales. You will earn commissions on 2 legs, 12 levels deep. This is the plan you get if you start with the $49 option. This is why your income potential would be limited. Once you add two people, your team will only build downward for only 12 more levels.
The Unilevel plan pays commissions on your personal retail sales and team member product sales. The Unilevel structure works like this:
1st Level – Your personally sponsored distributors
2nd Level – Distributors that your personally sponsored distributors referred
3rd Level – Distributors that your level 2 distributors referred
and continues infinitely….
Clear as mud, right! EnerSource claims they have a highly lucrative compensation plan, but won't fully disclose it. I bet it is quite similar to most MLM compensation plans. The best I can say, if you do want to join, please insist on a clear explanation of their compensation plan.
What is the earning potential 
As with any MLM, the earning potential is amazing, according to them. I could not locate any kind of income disclosure statement for EnerSource International, to see how current distributor earnings. I have to question a company unwilling to divulge that info, when many others companies do. What are they trying to hide?
I'm sure this is not your only look at an MLM company. You should know that the odds of earning their "highly lucrative" commissions, is highly unlikely!
There are many different reports that will tell you 99% of individuals involved in MLM lose money. MLM can be highly lucrative, if you get in early, but it also has an extremely high failure rate. It's for that reason, they are often compared to pyramid schemes. Pyramid schemes are illegal because only the people at the top of the pyramid make money. With MLMs, the people that make the most money, get involved early on.
PROs & CONs
Pros:
Fairly new company, so you'd be getting in early
Products are priced competively
Cons:
Company details difficult to research, questionable secrecy
Full commissions only available with 1 out of 2 plans-forced committment level
No evidence of product efficacy
Expensive monthly purchase requirement
In a highly competitive industry
Final Thoughts
If you were worried about this being a scam, it's not. EnerSource International is a legitimate business, with a legitimate opportunity to make money for anybody who wants to get involved. Because it is a fairly young company, I feel there is still an opportunity to make money with them. 
I hope I've given you enough information to make an informed decision about joining this company. If you're thinking about joining because you like the products, that's good because if you have a passion for the products, it will make it easier to sell. 

Selling products through direct sales can be lucrative if you're friendly, like talking to people, or have a large network of friends and family. I've tried a couple of different MLMs, with no success, so I'm done with them. While it's hard to believe that most people in MLM don't make money, just because of the sheer number of MLM's available. There must but I know that's the truth. 

There are better and easier alternatives for making extra money.
A BETTER OPPORTUNITY
There IS a way to make extra money that is less intense and less bothersome to your friends and family. I can show you how to have a money-making website like this and be able to quit your day job. It's free to join and no credit card is needed. You'll get a website, training and 24/7 support to ensure success! Check out "HOW TO QUIT MY DAY JOB" for the details.