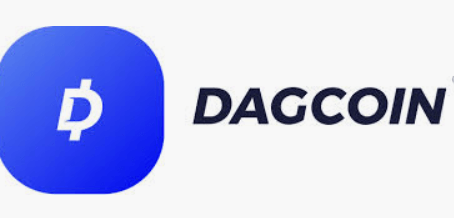 I'm going to give you my findings, and let you determine for yourself, whether or not you should buy in.
Dagcoin is a cryptocurrency developed in 2018 and designed to be used like money, not for trading, as is with most cryptocurrency.  They want it to be a digital version of money that can be used all around the world.
Right up front, I'm going to say if you do any kind of research at all, like I've done, Dagcoin has been pegged as a total scam, likened to a ponzi scheme.
It's been around for a couple of years, and has gotten quite a bit of talk in the network marketing and social media circles.
To be a legitimate MLM company, you must have a product or service to sell. Dagcoin doesn't have a product or service. If you buy in, you're are basically investing in Dagcoin cryptocurrency.
Since you can't trade Dagcoin on the open market, it has no real world value.
The founders of this company are the same people who created Onecoin, a failed, $4 billion cryptocurrency company that was deemed a huge ponzi scheme a few years back.
Is It MLM Or A Ponzi Scheme
Since the only way to make money is off the investment of others, the people you would recruit, it is more than likely a scam.  The money of the people you recruit, is used to payoff higher tiered people looking to get out.  It's a pyramid plan, where only the top players get paid.
Recruitment won't last forever, so eventually that bottom money runs out and the pyramid begins to collapse.  That's why pyramid schemes are illegal. That's why ponzi schemes are illegal.
A legitimate MLM will offer a product or service for sale, plus the ability to make commission off other people you recruit. Once again, there is no tangible product or service with Dagcoin.
What Do You Get When You Join
Another sign that there's something not quite right with this company is that if you join, it's called an investing plan. There are several levels:
Starter Investment – $100, gets you 100 Dagcoins
Explorer Investment – $500, gets you 500 Dagcoins
Advanced Investment – $1000, gets you 1000 Dagcoins
Expert Investment – $2500, gets you 3000 Dagcoins
Pro Investment – $5000, gets you 6000 Dagcoins
Mentor Investment – $12,500, gets you 17,500 Dagcoins
Investor Investment – $25,000, gets you 30,000 Dagcoins
To make matters worse, you also have to wait 8 months before you can do anything with the Dagcoins. In addition, 35% of any money you do earn with Dagcoin, must be reinvested into more Dagcoin.  HUH???  That would be a question in my mind.
The company claims they have thousands of members and they are still a viable company.  They may not be a total scam but there are so many questionable factors about them, number one being they were founded by the same people who bilked $4 billon out of people in another cryptocurrency company.
Cryptocurrency is definitely a hot topic these days and so if your interests lie in that, I'm sure there are better companies that you can deal with. It's not really a MLM, and therefore it's a scam MLM and does not look like a good investment to me.
A BETTER OPPORTUNITY
If you would like your own money making website like this, I can show you how to start making money online and quit your day job. It's free to join and no credit card is required. Check it out! I WANT TO QUIT MY DAY JOB!