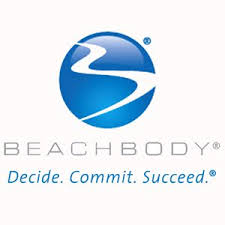 This is the review you need if you want to know about making extra money with Team Beachbody MLM.  There are so many MLM companies to choose from and you're smart to do some research before joining one.
With the straight facts, I'm going to help you determine if Team Beachbody is the right business opportunity for you.
What is Team Beachbody
Team Beachbody (TBB) is an MLM company in the health and fitness industry. It was founded in 1988 by Jon Congdon.
They have a BBB rating of A+ and are accredited by the BBB.  However, they have well over a hundred complaints, most recently  being 9/14/2020.
They have over 350,000 coaches (independent distributors), down from as high as 450,000 in 2016.
They have faced class action lawsuits regarding credit card charging without permission and selling private personal information without permission.  Most lawsuits have been settled.
What are Beachbody products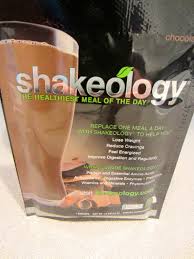 They have been around for a long time and are a top name in the health and fitness industry. Their products range from supplements to videos.  In case you didn't know, their collection of fitness brands include P90X, Shaun T.'s Insanity workout, Hip-Hop abs, Brazil Butt Lift and many more.
Their most popular products include:
SHAKEOLOGY – High quality meal replacement shake that contains probiotics, digestive enzymes, antioxidant, vitamins and minerals.  There are also vegan options available.  A 30-day supply retails for $129.95.
BEACHBODY ON DEMAND – Their streaming online media service where you can get and download their most popular workouts.
12 MONTH MEMBERSHIP PLAN – This is for the Beachbody on Demand program, cost $99.
12 MONTH SHAKEOLOGY CHALLENGE PACK – Includes the annual Beachbody on Demand membership, plus a 30 day supply of Shakelogy, cost $160.  After the 1st month, you will be charged the $129.95 per month for the Shakeology.
2B MINDSET – Nutritional program to help you develop healthy habits and look at nutrition in a whole new mindset
Their products are sold individually, but they emphasize bundle pricing by offering groups of products in the form of "challenges," pushing their clients to complete the challenge.  A challenge would include a workout, diet plan and nutrition supplements to last the entire challenge period, like 21 days.  These end up being big time money-makers for the coaches.
What is the Cost to Join
It will cost you $39.95 for a digital business starter kit, to join as a coach (independent distributor). You will have access to an online coaching office and support tools for 30 days.  You will also have to pay $15.95 each month to remain active, with access to those tools.
What is the compensation plan
Being a MLM, you can guess that understanding the compensation plan will be a bit complex.  They pay through a binary platform, which means you have to recruit other coaches down two separate "legs" in order to get paid.
That may seem simple enough, but you also have to "qualify" to be paid from those legs.  First of all, you have to sell at least 50 PV in products per month to remain active and qualified.
Next, both of your "legs" need to be producing volume for you to get paid at all.  You will then need a certain number of BV or Balanced Volume points to qualify for commissions.
It is a very involved compensation plan, which I don't feel is pertinent to my review, but you can click here to get the complete details.
What is the earning potential
The earning potential of this business opportunity is dependent upon your efforts.  A TBB coach can make 25% commission on personal product sales and 40% commission on annual membership sales.  Also, as you grow your team, you will receive commission on their sales as well.
If you look at Beachbody's Statement of Earnings for 2018, the average coach earned just over $3000 for the year.  That does not include any expenses incurred for the year.  More than half of the active coaches made no profit whatsoever.  To be fair, the top earners made over $3 million.
Click here for an article from actual coaches about their experience making money with Team Beachbody. 
Final Thoughts
If you were worried about this being a scam, it's not.  Team Beachbody is a legitimate business, with a legitimate opportunity to make money for anybody who wants to get involved.  However, I cannot recommend this opportunity to anybody.
First of all, it concerns me that well over 100 complaints have been filed with the BBB.  I know you should expect some complaints, given the fact of their longevity of business, but over 100 seems excessive and as recent as this year.  Also, with lawsuits basically based on business practices, I question their morality in general.
While the products are good, they're expensive.  Selling products through direct sales can be lucrative if you're friendly, like talking to people, or have a large network of friends and family.  It will be difficult to make money because it will be hard to establish a customer base that will support your business.
If you're thinking about joining because you like the products, that's good because if you have a passion for the products, it will make it easier to sell.  With over 350,000 distributors (down 100,000 in a couple of years), I think developing your own piece of the market will be difficult.  I would also question joining a company where so many have already left.
I hope I've given you enough information to make an informed decision about joining this company. 
There are better and easier alternatives for making extra money.
A BETTER OPPORTUNITY
There IS a way to make extra money that is less intense and less bothersome to your friends and family.  I can show you how to have a money-making website like this and be able to quit your day job.  It's free to join and no credit card is needed. You'll get a website, training and 24/7 support to ensure success!  Check out "HOW TO QUIT MY DAY JOB" for the details.