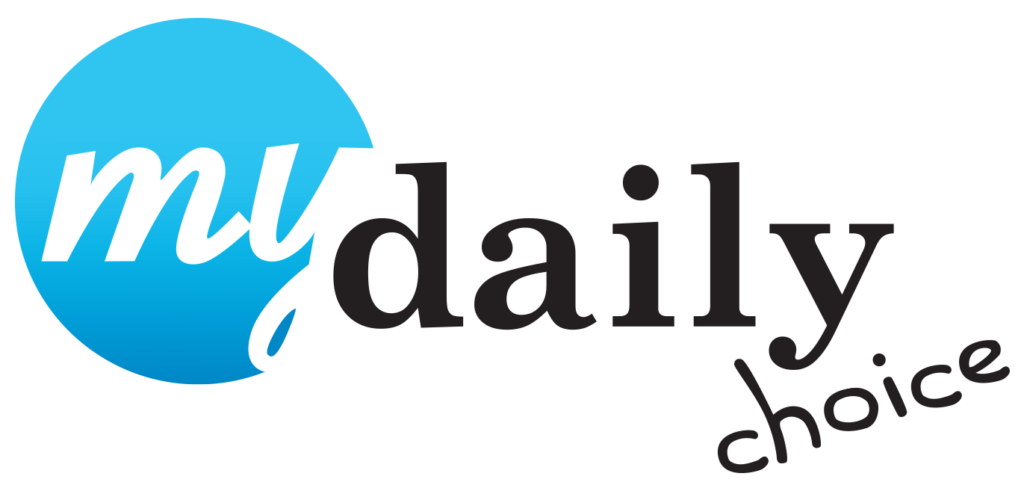 I'm sure you found this review because you're looking to make extra money with a MLM company.  With the huge number of companies to choose from, it's wise to do some research before joining one.
With the straight facts, I'm going to help you determine if My Daily Choice is the right opportunity for you.
What is My Daily Choice
My Daily Choice is a MLM company in the health and wellness industry. It was founded in 2014 by Josh Zwagil.  
They have a BBB rating of B-,  and are not accredited by the BBB
They have over 37,000 distributors.
It doesn't look like there are any lawsuits against My Daily Choice, but they have plenty of complaints filed against them with the BBB. Most of the complaints are about the products and the poor customer service.
What are My Daily Choice products
My Daily Choice first focused on CBD oil products and then combined with the Hempworx company (actually created by Josh's wife) to develop a complete line of CBD Oil and hemp related products.
CBD Oil and hemp products are a on a very popular health trend now.  Their more popular products include:
Full Spectrum of CBD Oils – 3 concentrations and 7 flavors, less than .3% THC ($89 retail)
THC-Free CBD Tinctures – more effective product than CBD isolate
Botanical Facemasks, with or without CBD ($8.49 reatail)
Relief – Topical cream with CBD and EMU Oil, for muscle relief ($114 retail)
Renew – Topical cream with CBD and Apple Stem cells, for smoother skin ($114 retail)
They have several more CBD and Hemp infused products like pet oils and treats, bath bombs, coffee, fruit gummies, essential oils, hair masks, hair serum, hair shampoo, hand & body lotion, brain oral spray, and more.
What is the opportunity
Being a MLM company, the business opportunity is for you to sell the products through your own efforts and recruiting others to do the same.  You will make commissions on your sales and the sales of those people you are able to recruit. 
Unfortunately, as in most MLM companies, you build a business that is not really yours, you have a business within a business.  A business that you can't improve with better products, change suppliers if you want, or adjust prices to become more competitive.  You basically have a job that allows you to create your own hours.
What is the compensation plan
The first way to make money is to sell their products, that you, as an affiliate, have purchased at a discount.  You are able to keep that difference in price. You can also earn money by building, maintaining and growing a sales organization.
Commission is only paid on product orders, not on sponsoring or recruiting others directly.  You must build a large sales organization to produce more sales orders to get compensated.
Their compensation plan is a binary plan with high monthly earning potential. To qualify for the commission, you have to maintain a certain monthly personal volume (PV).
As with most MLM's, the compensation plan is complex, so you can check out the complete compensation plan here.
What is the earning potential
According to their own income disclosure statement for 2018, the average annual affiliate income was just over $580.  More than 2/3 of the affiliates made no money at all and about 70% of the affiliates did not remain active after 1 year.

That above annual income does not include expenses.  Affiliate expenses will of course vary by affiliate, but they could include advertising and promotional expenses, training, product samples and other miscellaneous expenses.
The truly bad news is that the average affiliate expenses for that same time period was $1608.  So, the average earning potential for 2018 was -$1028.
Looking at those numbers, it looks like it will take some hard work to make money with My Daily Choice.  You can't be average and make money!
What is the Cost to JoinI
To enroll, there is a $20 Welcome Kit fee and you can buy additional product at that time starting with individual products at $39, up to product packs at $599.
PROs & CONs
Pros:
Wide variety of products in the trending CBD wellness industry
Inexpensive to join
Growing company
Cons:
Products are expensive
Many complaints about the products and poor customer service
Compensation from product sales only, not on recruited people
Must maintain a minimum monthly PV to qualify for commissions
Final Thoughts
If you were worried about this being a scam, it's not.  My Daily Choice is a legitimate business, with a legitimate opportunity to make money for anybody who wants to get involved.  However, I cannot recommend this opportunity to anybody.
This is a relatively young company.  Despite the fact that they are in the popular trending CBD products industry, the products are expensive, meaning it will be difficult to make sales. Selling products through direct sales can be lucrative if you're friendly or have a large network of friends and family.  They already have a trend of distributors leaving after one year, so it can't be easy to make money with them.
A BETTER OPPORTUNITY
There is a way to make extra money that is less intense and probably won't have you losing friends.  I can show you how to have a money making website like this and be able to quit your day job.  It's free to join and no credit card is needed. Check out "HOW TO QUIT MY DAY JOB." You'll get a website, training and 24/7 support to ensure success!