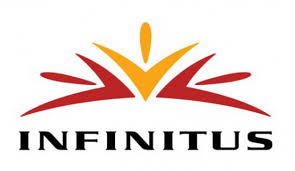 This is the review you need if you want to know more about making extra money with Infinitus.  There are so many MLM companies to choose from so, you're smart to do some research before joining one.
With the straight facts, I'm going to help you decide if Infinitus can be the right business opportunity for you.
What is Infinitus
Infinitus is a MLM company in the health care products industry. They are Asian based and produce herbal health care products to be more specific.
It was founded in 1992 by the Lee Kum Kee Group, a food company based in Hong Kong.  The group is one of the top food companies in China and are looking to expand their business throughout the world with the Infinitus model.
Infinitus products are a combination of traditional and western Chinese medicines, designed to prevent disease.
Infinitus has also had it's share of lawsuits brought against them as a MLM company, regarding misleading tactics and product complaints.
What are Infinitus' popular products
Surprisingly, they don't have a big product line, nor is there anything truly unique about their products, but what they do have is divided into 4 groups.
Health – Aim to improve overall health with a mix of Chinese herbs and vitamins
Beutrio – The skin care products, made with Chinese herbs, that promote better skin
Phytocare – Personal hygiene products like toothpaste and shampoo
Homemate – These products are for home care, like laundry detergent and dish washing liquids
What is the Opportunity
Being a MLM company, the business opportunity is for you to sell the products through your own efforts and recruiting others to do the same.  You will make commissions on your sales and the sales of those people you are able to recruit. 
What is the compensation plan
Based on retail sales:
Basic Sales Bonus: 2-10% commission on the retail sales volume of you and your group
Extra Sales Bonus: 12% commission with retail sales of at least 10,000 GV
Performance Bonus: 1.25-6% commission based on 10,000 OV and above, where you can get up to 6% if your group sells 4.5 million dollars
Leadership Bonus: 10.5% commission, depends on the number of "leaders" ranks in your group
Market Bonus: 1.1% of the Global Revenue
This is a brief breakdown of the compensation available, you can contact the company for the detailed explanation of the complex plan.
What is the Cost to Join
The startup fee is $24, with a couple of necessary requirements.
You have to be of legal age and a legal resident of the country you are registering with.
What is the earning potential
As with any MLM, your earning potential will completely depend on the effort you put forth.  The compensation plan looks like there's good money to be made, but I'm sure the effort necessary to get those minimum qualification totals will be intense.
PROs & CONs
Pros:
Well established company
Low startup fee
Cons:
Monthly minimum sales requirement
Complex compensation plan
In a highly competitive industry
Final Thoughts
At least I can assure you that Infinitus is not a scam.  There is a legitimate business opportunity to be had if you want it.  Howere, I cannot recommend this opportunity to anybody.
MLM's are popular because when you look at the compensation plan, it looks like the sky's the limit in terms of making money.  In a sense that's true, but the effort necessary to get there is deceiving.
I think product prices with Infinitus are reasonable, but to make good money, recruitment is the key. The ability to grow a large organization is what will have you making good money.
The health and wellness industry is oversaturated and without a standout product, it will be hard to develop a strong customer base, let alone a big organization.
A BETTER OPPORTUNITY
There IS a way to make extra money that is less intense and less bothersome to your friends and family.  I can show you how to have a money-making website like this and be able to quit your day job.  It's free to join and no credit card is needed. You'll get a website, training and 24/7 support to ensure success!  Check out "HOW TO QUIT MY DAY JOB" for the details.