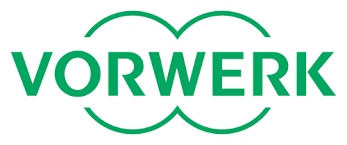 Can you really make money selling the super household products of Vorwerk?  MLM can be a profitable opportunity, with many companies to choose from and you're smart to do some research before joining one.
With the straight facts, I'm going to help you determine if Vorwerk is the right business opportunity for you.
What is Vorwerk
Vorwerk is an MLM company in the household appliance industry.  The primary products are the Thermomix blender/cooker and the Kobold vacuum cleaner. It is a family business founded in Germany by Carl Vorwerk.
They operate in 70 different countries, and their US subsidiary companies are Thermomix and Jafra Cosmetics.  Jafra was purchased in 2004. 
They have over 580,000 distributors, with most of them associating with Jafra Cosmetics.
They are accredited by the BBB and have an A+ BBB rating.
There have been a few lawsuits filed against them for faulty products, as people were injured using the Thermomix blender in 2014.
What are Vorwerk's most popular products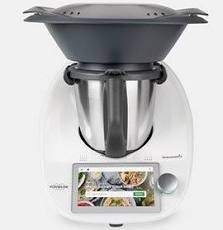 Thermomix TM6 blender/cooker – $1499 – The premier blender that cooks, with 8 different functions, allowing you to cook like a chef
Kobold vacuum cleaners – $880 – A total cleaning system for every cleaning expectation
Jafra Cosmetics – Price varies – Many skin care and make up products
These products are considered separate divisions of Vorwerk and are marketed separately, through online or direct sales. Therefore, you can become a consultant for Thermomix, Kobold, or Jafra.
What is the opportunity
Being a MLM company, the business opportunity is for you to sell the products through your own efforts and recruiting others to do the same.  You will make commissions on your sales and the sales of those people you are able to recruit.
Unfortunately, as in most MLM companies, you build a business that is not really yours, you have a business within a business.  A business that you can't improve with better products, change suppliers if you want, or adjust prices to become more competitive.  You have a job that allows you to create your own hours.
What is the Cost to Join
One important requirement to becoming a consultant with Thermomix and Kobold is to actually own the product.  There is a starter kit of information as well.
With the Jafra Cosmetics, you can choose from 3 different business starter kits, that cost $49, $99 or $129.  The kits do include products that have a retail value of more than kits, so you are able to make money with the starter kits.
What is the compensation plan
With the 3 different divisions, each has their own compensation plan that can vary depending on your geographical location.
Vorwerk does not provide compensation documentation on their official website, probably in order not to confuse people with the different divisions. You would have to decide on the product line you're interested in and then you could receive details based on your location.
A current consultant would also be able to give you the compensation details, along with commission payouts.
What is the earning potential
Thermomix – $220 commission for each blender/cooker sold, and if you sell 5 or more in 1 month, the commission is $380 per unit sold.  There is also commission paid on group sales of those people under you
Kobold – Commission rates not available
Jafra Cosmetics – Commissions start at 25% and can go up to 50% as your rank increases.  There are also commissions paid on group sales.
Though the commissions look good, the problem is making the sales to qualify for those commissions.  Expensive products are tough to sell and cosmetics is a saturated field that will be difficult to establish a customer base.
Though I couldn't find anything on Vorweck consultant earnings, I suspect it is the same as in most MLMs.  Over 94% of consultants are not going to make any money.  Your earning potential will be based on your efforts and with these products, you will have to work very hard to make sales.
PROs & CONs
Pros:
Well established company
High quality products
Good training, because of the high quality products
Cons:
Extremely high product prices
Startup fees expensive, depending on the level of commitment
Home parties suggested for product sales
Final Thoughts
If you were worried about this being a scam, it's not.  Vorwerk is a well-established, legitimate business, with a legitimate opportunity to make money for anybody who wants to get involved.  However, I cannot recommend this opportunity to anybody.
Selling products through direct sales can be lucrative if you're friendly or have a large network of friends and family.  However, with extremely high priced products like these, it will be difficult.  I also think selling products through home sale demonstrations can be extremely burdensome in a few different ways.  In my opinion, though the products have unique features, I don't think the uniqueness will warrant the high price for most people and therefore, your sales will be limited.
With the cosmetics, there are already so many consultants, I don't know if you'll be able to establish a profitable customer following.
A BETTER OPPORTUNITY
There IS a way to make extra money that is less intense and less bothersome to your friends and family.  I can show you how to have a money-making website like this and be able to quit your day job.  It's free to join and no credit card is needed. You'll get a website, training and 24/7 support to ensure success!  Check out "HOW TO QUIT MY DAY JOB" for the details.