So you must be looking for a way to make extra money with a MLM company.  After all, it's been said that large sums of money are to be had with MLM companies.
Right of the top, doTerra is an essential oils selling MLM company.  Let's take a look at the facts and try to figure out if doTerra is the right choice for you.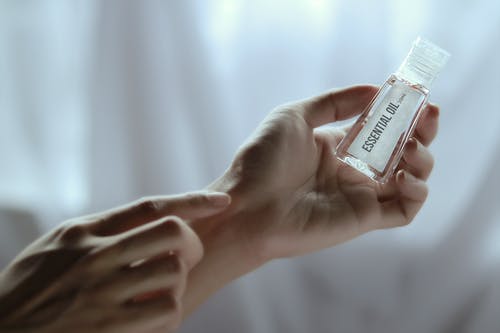 What is doTerra
Began business in 2008
They are accredited with the BBB and have a BBB rating of A+
They have over 900,000 distributors selling for them
There are no current lawsuits against doTerra, but in 2014 the company settled cases related to fake lab tests, false advertising and theft of trade secrets.
In April 2020, doTerra was sent a warning letter from the FTC,  regarding health and earnings claims related to COVID-19
What are doTerra's most popular products
ESSENTIAL OILS – Single oils, Proprietary Blends, OnGuard Products, Breathe Products, Deep Blue Products, Digest Zen Products
PERSONAL CARE – Skin care, Body Care, Hair Care, Spa
SUPPLEMENTS – Weight Management, Daily Vitality, Specialized Supplement, Children Supplements, Digestive Health
doTerra's mission statement is to share the highest quality of essentials oils with the world.  They have essentials oils that are pleasant and appealing to people just wanting to learn about essential oils, as well as those experts, who already know the life-enhancing and therapeutic grade properties in essential oils.
What is the opportunity
As mentioned earlier, this is a MLM company, so the opportunity is to sell doTerra products through direct sales and recruit more people to do the same.  The opportunity is to be in business for yourself, promoting fantastic essential oils, working your own hours and creating your own success.
Unfortunately, as in most MLM companies, you build a business that is not really yours, you have a business within a business.  A business that you can't improve with better products, change suppliers if you want, or adjust prices to become more competitive.  You have a job that allows you to create your own hours.
You can start as a wholesale customer, being able to buy product at a discounted price, or you can join as Wellness Advocate, setting yourself up in the essential oils business.
To become a wholesale customer, you pay $35, which is renewable annually for $25.  There is a Loyalty Rewards Program, that you can join to earn product credits, but you must buy at least 50 PV each month.
To join as a Wellness Advocate, an enrollment kit, ranging from $150-$2650 must be purchased.  It includes a website and a Fast Start bonus.  That bonus is basically a 20% commission on orders your new enrollees place for their first 60 days.
What is the compensation plan
doTerra does boast about one of the best compensation plans available, though it is a bit complicated at first glance, but it can pay well because the products are quite expensive.  If you're selling a higher priced product, your commission amount will be higher.
To make money, you have to join as a Wellness Advocate.  You're not allowed to sell the products if you're only a wholesale customer.
As a Wellness Advocate, you earn a 25% commission on any purchase your customers make.  You will also earn a bonus based on you and your downline's point value (PV).
If you look at the chart below, you have to be doing at least 100PV before manager bonuses are paid.
Check out the complete plan here.
They also have a Power of 3 incentive program that pays you extra money if you sign up 3 people for the Loyalty Rewards Program.
How many people are actually making money with doTerra?
A couple of years ago, doTerra released their income disclosure for 2017, which showed the reality that very few Wellness Advocates made decent money.  The figures broke down to the fact that 66.88% made nothing, and .92% earned only a bit over $11,000 for the year.
However, the 1% of advocates on the top Leaders level made from $27K-$1M plus for the year.  And those numbers are before any expenses are taken out.  It's hard to make good money selling doTerra products.
PROs & CONs
Pros:
Essential Oils are hot products right now
High quality products
Well-established company
Inexpensive to join as a customer
Cons:
Expensive to join for the money-making level
Expensive products
Expensive minimum monthly purchase required
Company has been warned about deceptive practices
Many complaints about Loyalty Rewards program and other incentives
Most distributors are not making money
Is it a Scam
While it is a legitimate company and not a scam, it is apparently very hard to make good money with doTerra.  Of course there are distributors that are doing very well with the company, but most do not. 
MLM companies can be good to work with, but they need to have good products that others, your customers and recruits, will develop a passion for.  The passion is what will drive the sales and recruitment potential.
Final Thoughts
While doTerra does have good products, they are quite expensive compared to competitor products and therefore it's difficult to create a passion for them and maintain a loyal sales base.  It's hard to maintain repeat customers with an expensive product.
I've given you a fair and truthful representation of the doTerra opportunity. I do not see it as good company to get involved with because of the entry cost, the required monthly purchase and the many complaints that have been leveled against it.  However, if you've become a fan of essentials oils and believe with great passion about the benefits of essentials oils, it may be a good money-maker for you.
A BETTER OPPORTUNITY
While selling products through direct sales can be lucrative if you're friendly and enjoy talking to people, it is also difficult if you don't have a large network of friends and family.
There is a way to make extra money that is less intense and probably won't have you losing friends.  I can show you how to have a money making website like this and be able to quit your day job.  It's free to join and no credit card is needed. Check out "HOW TO QUIT MY DAY JOB." You'll get a website, training and 24/7 support to ensure success!