What is an Ultimate Bundle?
Though it's been around a few years now (actually since 2013), Ultimate Bundles have been making a lot of noise lately it seems.  Let me answer a few questions about it for you and give you the low down about it.
An Ultimate Bundle is a collection of e-books, courses and resources on a particular subject, that you can buy at a discounted price because you're buying them as a collection set or package deal.  If bought separately, the items usually have a value of more than $1000, but the package deal price is generally around $30.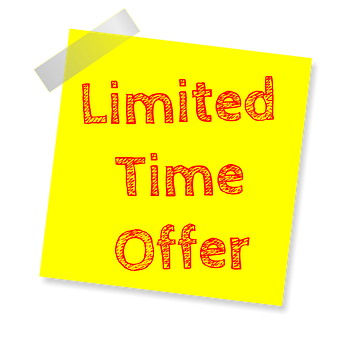 One "catch" you might say, is that bundles are only available for a set period, usually 2-6 days. I think this is partly why it's been questioned as a scam, or legitimate deal.  However, I think it makes it more legitimate because it creates that urgency to know "a deal" is not always available.  If something is available all the time, is it really a special deal?
There are so many different topics available in the bundles, covering almost anything you might imagine.  A few of the most popular bundles are Homemaking, Healthy Living, Photography and Blogging.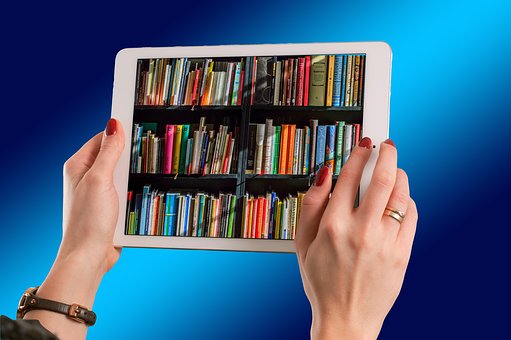 They allow you to create your own personal library of resources on your subject of choice.  Your library will include a complete variety of forms, such as videos, workbooks, e-books, etc., from many of the top authorities in that field.
In fact, the team goal at Ultimate Bundles is to provide an all-inclusive, digital library on a subject, clearly showing great value, but offering it at a highly discounted price.  Their business "vision", in my eyes, is that, if they can do that, it's something that's bound to be irresistible for most people.  They are apparently succeeding at this.
Are Bundles Worth It?
The fact that there are so many items within a bundle, should make it clearly worth it.  However, that is also what makes many people hesitant on purchasing a bundle.
As you look at a bundle, you must first decide if you're interested in the theme. You definitely don't want to get a bundle just because it's available and a lot of people are getting it.  The good thing is that if you're not interested in one, there are so many available, the next one might be just the perfect match for you…wait for it!
The next thing to consider is if it's affordable for you.  While $30 is not a great expenditure for many people, maybe at the particular time, it's out of your budget.  Once again, there will be many others to choose from, so wait til the purchase will fit into your budget.
Ultimate Bundles always come with bonuses, from products to extra courses, so it might be worth the price, just to get the bonus.  Even if the bonus is not something interesting for you, many buyers admit to "gifting" their bonus, making the purchase worth it.
You have to remember, the bundles are generally digital products, so if you prefer paper copies of books and courses, Ultimate Bundles are not worth it for you.  Also, within the first 24 hours of the sale, there's usually an e-reader upgrade that is totally worth it and a great deal! The files will work on any reading device.
Final consideration should be whether or not you have the time to read the e-books or take the courses.
If that is a concern of yours, you're given a year to download as many products as you want and then unlimited access after that.  While the items can be purchased separately, you'll probably be paying more.  Buy as part of the bundle, and access it at a time that's more convenient for you.
Bundle Content
The sheer amount of product in a bundle can be somewhat overwhelming. It makes people wonder if the bundles contain high quality information or not.  How can all this information be offered at the deep deep discount?
Or what if you don't want or need all the information and resources offered in a bundle?  Not every item will be ideal for you and that's okay. You don't have to download every single thing offered in the bundle.  Take the time to read what's included and if you can come up with a few items that cover the purchase price (very easily done), consider everything else a bonus and something that you can take advantage of at another time. 
Remember, it's Ultimate Bundle's goal to provide you with something you can't refuse!
Back in 2018, the Ultimate Homemaking Bundle included "Outfit Mastery," a $97 fashion course, as part of the $29.99 package bundle, making it an absolute winner deal.
All bundles are digital files, with some bonuses being physical items that would be shipped, where you as the buyer, pay the shipping charges. 
As for the e-courses, you can and should sign up for each course, even if you can't take it right away, and you will be able to access it at a more convenient time.
Quick note:  While most bundles are only available for 2-6 days, there are some available for longer periods.  They refer to these as Evergreen bundles, and they are at a slightly higher price, however, still highly discounted.  A couple of the popular Evergreen bundles are: Ultimate Productivity Bundle 2019 and Master Your Money Super Bundle 2019.
Why Does Ultimate Bundles Work?
Because it involves digital products, and with many people selling them concurrently, it allows for a situation where everybody can get something out of it.
The authors (creators of the content) will get great exposure for their products and websites
Everybody is able to make some sort of commission for each bundle sold
The Buyer gets a huge library of resources at a very affordable price
While it is hard to imagine that you won't find at least one item in a bundle that's worth the purchase price, they do have a 30-day, no questions asked, "Happiness Guarantee,"  so you can return a bundle if you're dissatisfied for any reason.
Wrapping Up Ultimate Bundles
Ultimate Bundles are a great way to get a lot of information for a little price.  While you don't need to buy every single bundle, you can definitely set yourself up with the most complete resource library available, on a vast array of subjects, for less than 5% of the actual value.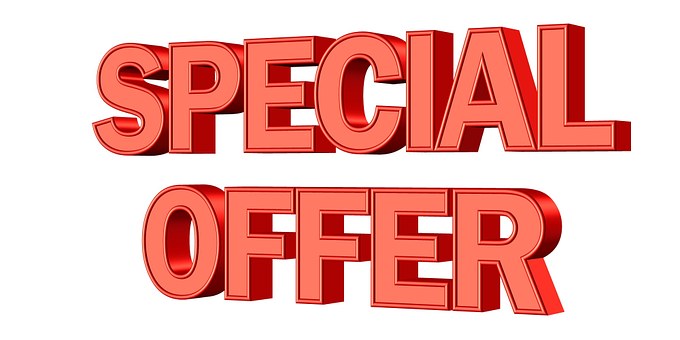 It only makes sense to buy what is of interest to you.  They are worth it, it's not a scam, and that is why you're seeing more and more mention of them.
If you want to be notified when new bundles are live, sign up below and I'll send you a note!