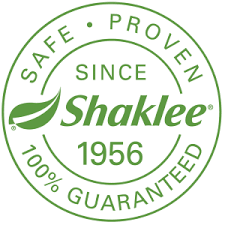 Can you still make money as a Shaklee distributor?  It is an MLM company that has been around for a long time, so does it make sense to join in?
With the straight facts, I'm going to help you determine if Shaklee is the right business opportunity for you.
What is Shaklee
Shaklee is an MLM company in the nutrition industry.  They offer nutritional, weight management, personal care, homecare and water filtration products.  They have been in business since 1956.
They have a BBB rating of A+ and are also accredited by the BBB
They have about 1.25 million distributors
As with many MLM companies, they have had lawsuits filed against them, most notably Tischon Corp. That was back around 2002 and ended with Shaklee admitting they had false and misleading product claims, as well as misleading company comparisons.
What are Shaklee's popular products
Because they have been around for so long, there are many products but some of the more popular are:
Prove It Challenge ($248.15)– Package of products designed to get you healthier, with more energy and focus, in just 30 days
Vita-Lea Women ($27.90) – High potency multivitamin and multimineral
Life Strip ($205.95) – Clinically proven nutrients to create a foundation for a longer, healthier life
Youth Activating Serum ($97) – Powerful anti-aging treatment
Shaklee 180 Metabolic Boost ($61.75) – Special blend of ingredients, powered by green tea, to keep your energy and metabolism up
Performance Energy Chews ($24.25) – For a quick burst of energy
Basic H2 Organic Super Cleaning Concentrate ($12.50) – Supersafe, powerful, all-purpose cleaning concentrate made with sustainably sourced ingredients
What is the opportunity
Being a MLM company, the business opportunity is for you to sell the products through your own efforts and recruiting others to do the same.  You will make commissions on your sales and the sales of those people you are able to recruit. 
According to Shaklee, you will have the opportunity to make money daily, earn without leaving your house and ultimately help yourself and others stay healthy.
Unfortunately, as in most MLM companies, you build a business that is not really yours, you have a business within a business.  A business that you can't improve with better products, can't change suppliers if you want to, or adjust prices to become more competitive.  You have a job that allows you to create your own hours.
What is the Cost to Join
You can simply become a member for $19.95 and enjoy a discount on all the products.
To become a distributor, you pay $49.95 distributor fee, plus purchase a product kit of your choice, which can be about $200.
What is the compensation plan
There are several different ways to make money with Shaklee, starting with becoming a distributor. They refer to it as a Business Builder, which allows you to sell the products and make commission off those sales. You are also able to recruit others and establish a downline, from whom you would make commissions off their product sales.  You have to maintain a $100 minimum monthly PV (Personal Volume) to remain qualified to earn commissions.
The commissions start at 4% of total sales volume and continues to increase as your total group volume increases, up to 20% of your group volume.
There are at least 11 different leadership ranks, with which you can get paid bonuses.
What is the true earning potential
If you look at the Shaklee 2018 Income Disclosure statement (for Canada), it will show you the average distributor made just over $250 for the year.  That is an average, so obviously there were people that made more.
Providing a public disclosure statement is not required in the US so those numbers are not to be found.  I can't believe they would be too much different than Canada's based on percentages. 
So, I would say it would be very difficult to make a livable wage with Shaklee, unless you work extremely hard.  You can't expect to work it part time and make an income that would pay for it, or provide you with satisfactory additional income. 
Final Thoughts
Shaklee has been around for many years and to think about joining in hopes of making good side money would be a mistake in my eyes.
Based on the number of customers, the products are good.  However, they're a bit expensive and with so many distributors, it will be hard to develop your own customer base.  The people that would buy the products, are probably already buying from someone else.
Selling products through direct sales can be lucrative if you're friendly or have a large network of friends and family.  However, if like this company, the products are expensive, and the market is drenched with distributors, it will be difficult to establish a business. Most people in MLM, do not make money because of those same reasons.
A BETTER OPPORTUNITY
There is a way to make extra money that is less intense and probably won't have you losing friends.  I can show you how to have a money making website like this and be able to quit your day job.  It's free to join and no credit card is needed. Check out "HOW TO QUIT MY DAY JOB." You'll get a website, training and 24/7 support to ensure success!